Seth's Uncensored Opinion on the Tokyo 2020 Olympics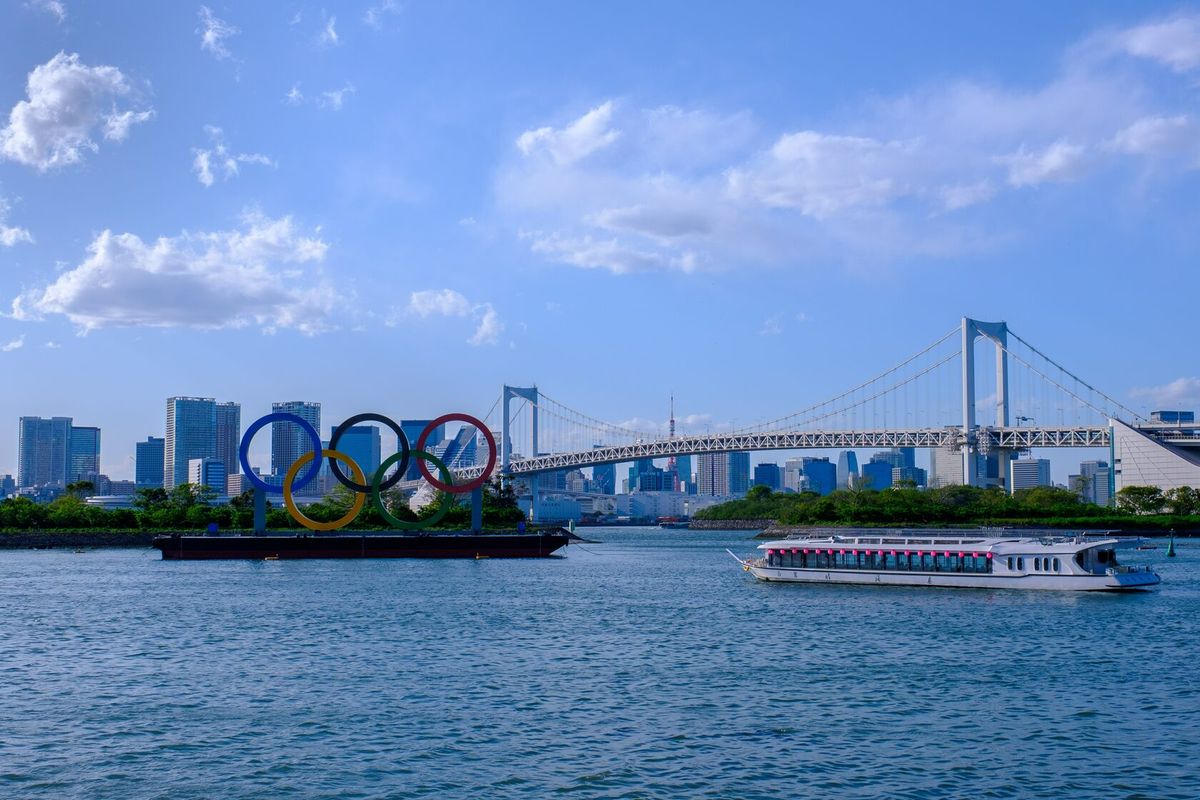 If you haven't checked out Google's doodle for the Tokyo 2020 Olympics yet, click on their themed image! Behind the pixel art is a Japanese culture-inspired Olympic role-playing game. Created in Tokyo with love by animation studio STUDIO 4°C.

Here's the summary: your character is a sweet cat, you play some Olympic video game challenges to get scrolls, and it's adorable.

The game cleverly incorporates numerous Japanese cultural characters and concepts that you may not be familiar with. The game oozes love for Japan and its culture. Consider it a video game love letter to everything Japanese, old and new.
Three Summer Olympics in Three Countries
Oddly enough, I have watched the last three Summer Olympics in three different countries. Where were you when you watched the previous 3 Summer Olympics? Shoot me a reply with your best Olympic memories.

US: I don't particularly remember watching any event from London 2012 other than maybe swimming.

Taiwan: Watched a badminton match in Rio from the comfort of my friend's pastor's couch. Followed up with a nightly stroll to try out the newly released app Pokemon GO.

Japan: It's been three soccer matches so far on my dormitory's communal green couch (with missing cushions). Hearty cheers echoed from the living room as our dorm director celebrated Japan crushing France 4 goals to nil. Those games were followed up with a few English questions from my fellow residents.
High Anticipation...

Naturally, I've been reflecting on this week's big event for a long time. It has hovered over my entire history in Japan with suspense, curiosity, and opportunity.

As far back as 2014, on my first visit to Japan, "Tokyo 2020" was plastered all over Tokyo's government building as the next national milestone. Rightly so.

Subway lines worked furiously to put up English signage for tourists and secure English broadcasts for each station. The two Olympic mascots decorated ads, branded food items, and dominated home goods for the last two years. Paprika was the charming unofficial Olympic theme song (and accompanying dance) for a generation of Japanese Elementary schoolers.
Unprecedented Disappointment...

But then, in 2020, silence. Confusion. Sickness. Even loss of life.

All the talk about hope in the Japanese opening ceremony highlighted our profound need for stronger hope and substantial peace. We need Jesus' cure for illness and death.
There is a silver lining to the empty seats.

Something happened at the Tokyo 2020 Olympics that may not be repeated again in the history of any major sporting event.

Virtually no foreign sex trafficking.

Something I did not know until a little while back: sex trafficking spikes significantly around events like the Super Bowl, World Cup, and Olympics. This spike is nearly impossible for Tokyo in 2020 because foreign travelers are banned. Far too many of the currently empty seats would be occupied by sex buyers.

Buyers' demand is odious, squalid fuel. Love of money is the root of all kinds of evil. Money loving men sell women through violence and psychological manipulation to other lustful, unfaithful men.

The demand of people willing to buy sex is demonic sustenance. With the fury of hell, this blight savagely bloodies souls and bodies of women and children who have no other options.
The fight for liberation

With an eye on the 2020 games, Christian abolitionist group Exodus Cry scheduled a presentation in our church. Outreach director Helen Taylor offered a free public screening of their heart-wrenching documentary Nefarious: Merchant of Souls. Teary-eyed and shaken, we offered up our emails so Exodus Cry could contact us about their fight against sex trafficking.

Preparations were in play to build an outreach team in Tokyo. This team's mission would be to rescue trafficked women and confront sex buyers at the Olympics.

Unexpectedly, the intervention training for the 2020 games was postponed. Eventually, the whole effort was put off due to covid.

This year, good guys win by default.

Providentially in 2020, Exodus Cry was able to pour its resources into dismantling the Satanic repository of sexual exploitation known as Pornhub. Though significant trial and deplorable opposition by the parent company MindGeek, justice prevails. Pornhub now faces extinction and retribution in Canadian courts.
But there is still much work to do.

The U.S. State Department ranked Japan as a Tier 2 country on the internal state of Human Trafficking. The Japanese government dropped down a level from Tier 1, a status held in 2018 and 2019.

This demotion is due to sustained, inadequate Japanese legal action towards malicious labor and sex trafficking rings. You can read the detailed report on Japan here: https://www.state.gov/reports/2021-trafficking-in-persons-report/

In addition to Human Trafficking concerns, my prayer is that Japan's grotesque sexual exploitation "industry" will be eradicated soon. Japan has long nurtured a massive, profitable pornography machine. It is said that two times more pornographic material is produced in Japan than in the US.

This must stop.
What do the Olympics mean now for ministry in Japan?

Incredible organizations like OneHope and Exodus Cry didn't have the chance this year to work in person for the Gospel in Japan. But equally impressive Christian groups on YouTube like Moving Works are sponsoring prayer movements for Japan with their films: https://movingworks.org/prayjapan/

Choose Life and PAZ Church are here for the long haul. Through your partnership, God is blessing us with opportunities each week to share the Gospel. Olympics or not. Thank you for joining in this work with us. Couldn't do it without your support.

What are your thoughts on the Olympics?